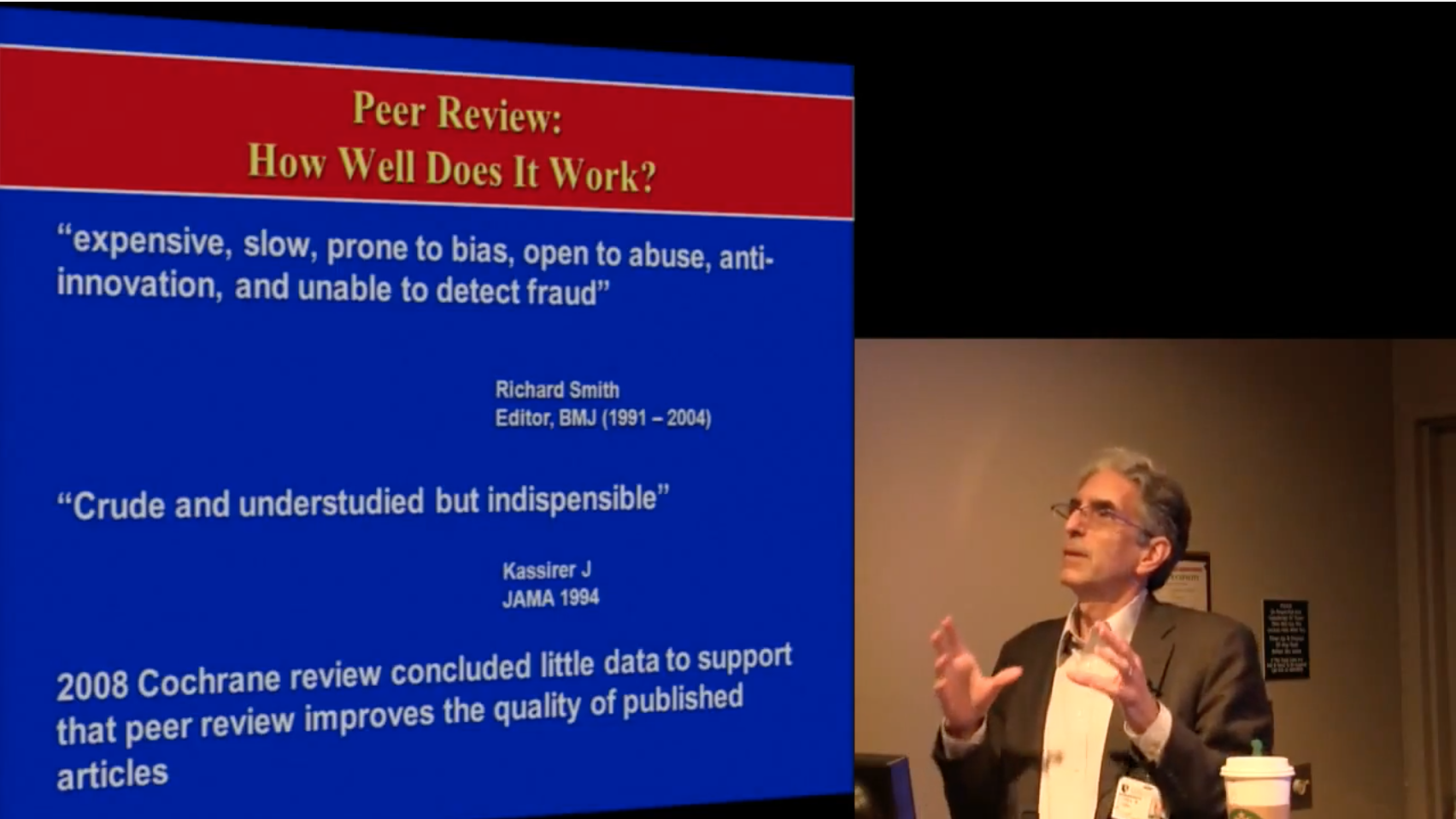 In this presentation, Daniel Mark, MD discusses publishing in a scientific journal. He is joined by Drs. Christopher O'Connor, MD and Howard Rockman, MD.
Duke Cardiology Grand Rounds
February 12, 2013
Publishing your research is one of the most important aspects of furthering the progress of medicine. Three cardiology journal editors, Drs. Daniel Mark, Christopher O'Connor, and Howard Rockman, discuss the history of publishing and peer-review, critical metrics, and useful strategies for successful and efficient publishing.
Dan Mark's PowerPoint presentation can be viewed here.