Catheter Ablation versus Antiarrhythmic Drug Therapy for Atrial Fibrillation
ClinicalTrials.gov: NCT00911508
Patient Population:
2,204 patients with paroxysmal atrial fibrillation

18 to 90 yrs old
Trial Design: Randomized, open label, parallel assignment
Intervention: left atrial ablation versus rate or rhythm control medical therapy
Primary Endpoint: Composite of total mortality, disabling stroke, serious bleeding, or cardiac arrest
Sponsors: Mayo Clinic, NIH, NHLBI
Quality of Life Substudy
Principal Investigator:
Daniel B. Mark, MD
Primary QOL Measures:
Atrial Fibrillation Effect and Quality of Life (AFEQT) Scale

Mayo AF-Specific Symptom Inventory (MAFSI)
Other QOL Measures:
SF-36

Duke Activity Status Index (DASI)
Toronto Atrial Fibrillation Severity Score
EQ-5D-3L
Stanford Presenteeism Scale (SPS-6)
Work Productivity and Activity Impairment Questionnaire (WPAI)
CABANA: QUALITY OF LIFE STUDY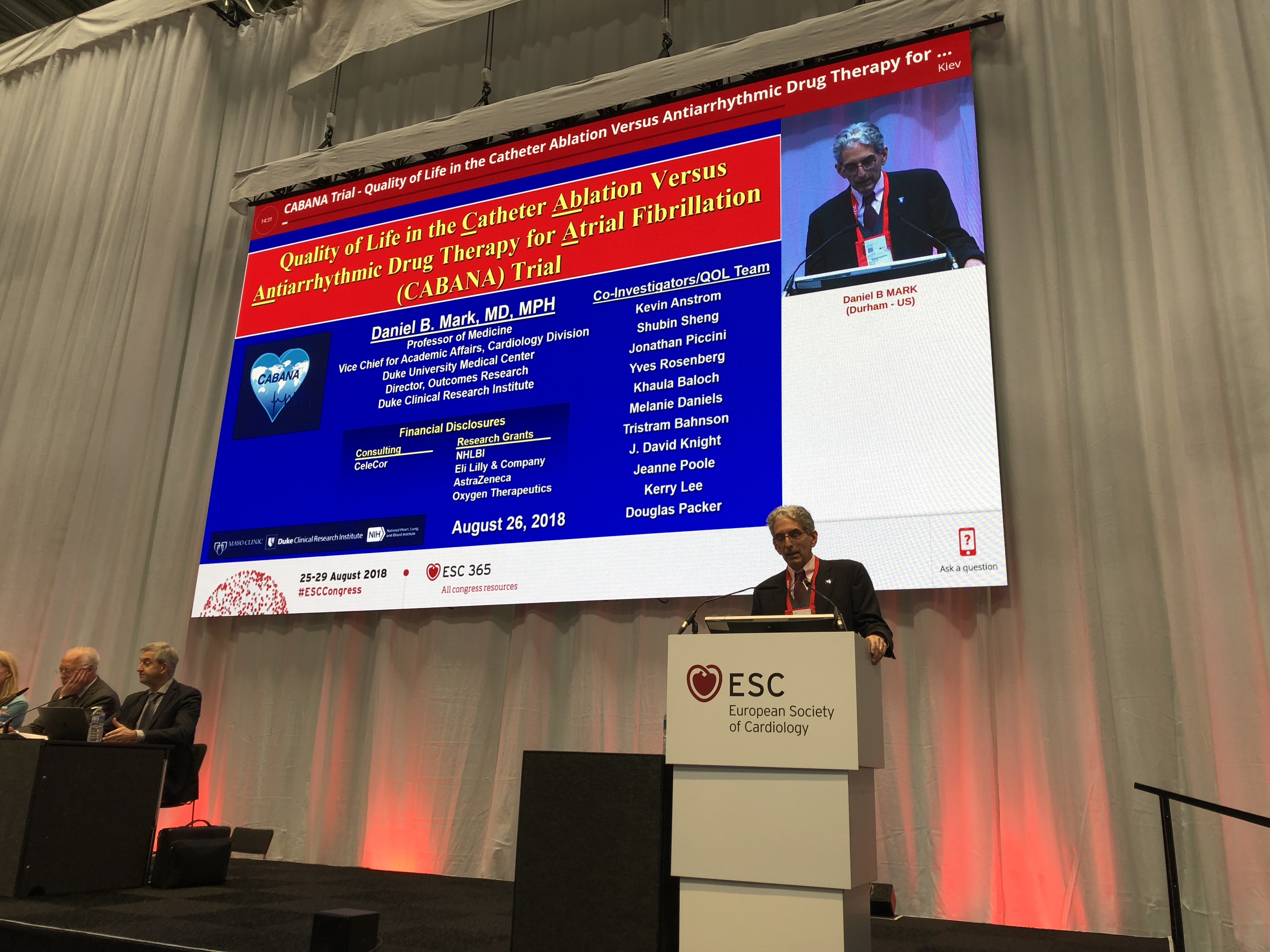 Overview
The specific aim of the Quality of Life substudy of the CABANA trial is to compare health-related quality of life for atrial fibrillation versus rate or rhythm medical therapy.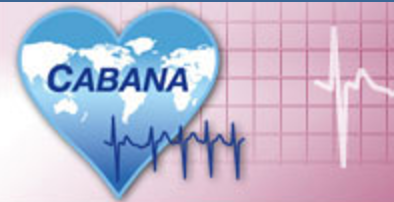 The CABANA trial has presented the main clinical results at HRS 2018 and publication of the results is forthcoming.
See study website for more information.
The quality of life results were presented by Dr. Daniel Mark at the 2018 European Society of Cardiology Congress in Munich, Germany.
Dr. Jeanne Poole presented results on the recurrence of atrial fibrillation at the 2018 European Society of Cardiology Congress in Munich, Germany.
CABANA Trial Overview
January 12, 2012
Dr. Douglas Packer, CABANA PI, presents an overview of the CABANA trial.